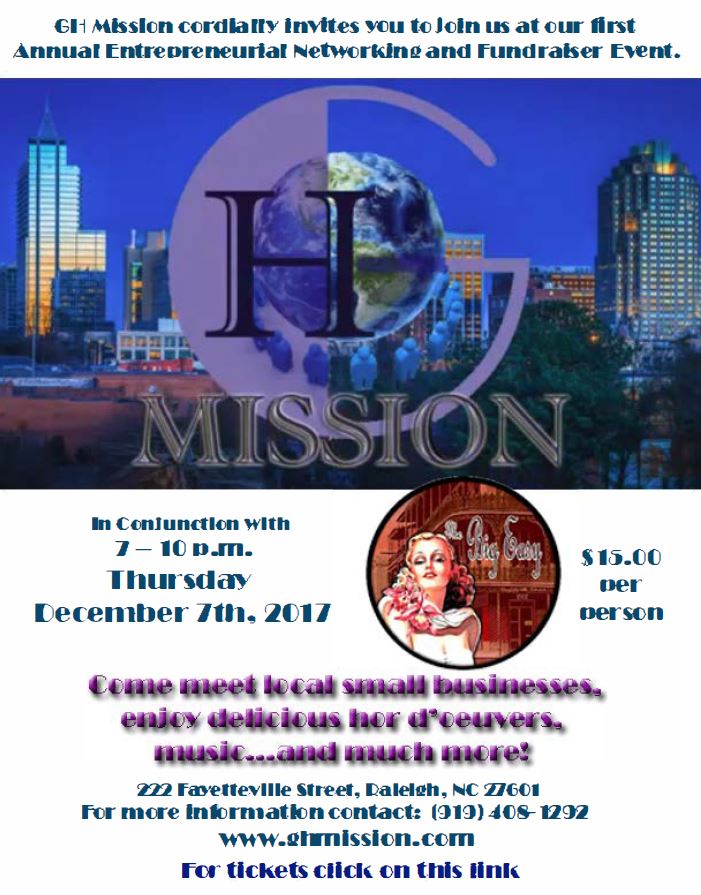 For ti
For tickets click on this link
GH Mission Entrepreneurial and Networking Award Recipients
Coach George Williams
Athletic Director/Head Men's and Women's Track and Field/Cross Country Coach
George Williams has built a national track & field power at Saint Augustine's University and an international reputation as a head coach during his illustrious 41-year coaching career at his alma mater.
Under Williams' brilliant guidance, Saint Augustine's University has won 39 NCAA Division II national track and field championships including the last five men's outdoor track and field titles. The latest victory occurred during the NCAA Division II Outdoor Championships in Bradenton, Fla., on May 25-27, 2017. Heading into the last event behind by two points, the Falcons won the 4x400 relay to win the title. The Falcons scored 58 points to beat Lincoln University (52 points), Ashland University (50 points) and Tiffin University (50 points).

Over his outstanding coaching career which began in 1976, Williams has won the most NCAA track & field championships as a coach, regardless of division, the most NCAA track & field championships at one school as a coach and the most NCAA Division II track & field championships as a coach. He is third in the NCAA with the most championships regardless of the sport.
Williams has coached over 40 Olympians, including three gold medalists. He has been the recipient of more than 150 track & field coach of the year honors, including the 2017 NCAA Division II National Outdoor Men's Coach of the Year Award, 2016 NCAA Division II National Outdoor Men's Coach of the Year Award, the 2015 NCAA Division II National Outdoor Men's Coach of the Year Award, the 2014 NCAA Division II National Indoor and Outdoor Men's Coach of the Year Awards and the 2013 NCAA Division II National Indoor and Outdoor Men's Coach of the Year Awards by the U.S. Track & Field and Cross Country Coaches Association (USTFCCCA).
The legendary coach was also selected the 2014 CaptainU Indoor Track & Field Winter Coach of the Year. The legendary coach has also won numerous CIAA coaching awards, the latest being the 2016 Men's Outdoor Track and Field Coach of the Year award. He was also named 2014 CIAA Athletic Director of the Year. Under his leadership, the Falcons have amassed over 150 CIAA track and field and cross country conference championships. Additionally, his scholarship student-athletes have a 95 percent graduation rate.

Williams was the head coach of the 2004 U.S. Men's Olympic Track and Field Team in Athens, Greece, and he also served as assistant coach of the 1996 U.S. Olympic Track and Field Team in Atlanta, Ga., where each athlete he was responsible for won a gold medal. He was the U.S. men's head coach at the 1999 World Outdoor Championships in Seville, Spain, the 1993 World Indoor Championships in Toronto, Canada, and the 1992 IAAF World Cup in Havana, Cuba.

Williams coached Saint Augustine's University graduate Bershawn "Batman" Jackson to a 2005 world title, five U.S. championships and a bronze medal at the 2008 Beijing Olympics. Four former Saint Augustine's University student-athletes including Jackson competed at the Beijing Olympics.

Williams was recognized for his lofty 2016 achievements which included winning the NCAA Division II Outdoor Track and Field Title and coaching five Olympians in the Rio Summer Games. He was a special guest on the nationally-syndicated "Tom Joyner Morning Show" and was quoted prominently in an ESPN.com article about participants from historically black colleges and universities in the Rio Olympics. In August 2016, an exhibit honoring Williams was displayed at the City of Raleigh (N.C.) Museum.

In addition to being the track and field and cross country head coach, Williams is also the athletic director at Saint Augustine's University. A faithful Falcon, Williams has served his alma mater (graduated 1965) in a variety of roles since 1968 including director of alumni affairs, admissions counselor, director of student activities and head basketball coach.
Williams was named men's and women's track and field and cross country coach in 1976 and named athletic director in 1997. In his one season as men's basketball coach, Williams led the Falcons to a division title in 1998. Before he became a coaching legend, Williams made his name on the basketball court for the Falcons.
One of the best players to ever suit up in a Falcon uniform, Williams was an All-CIAA standout during his career. Williams is a member of eight Hall of Fames: the Central Intercollegiate Athletic Association Hall of Fame, the North Carolina Sports Hall of Fame, the Florida Track and Field Hall of Fame, the Saint Augustine's University Athletic Hall of Fame, the Booker T. Washington High School (Miami, Fla.) Hall of Fame, the U.S. Track & Field and Cross Country Coaches Association (USTFCCCA) Hall of Fame, the Raleigh (N.C.) Hall of Fame and the Multi-Ethnic Sports Hall of Fame.
Williams and his famed track & field program were recognized during a halftime ceremony at an NCAA Division I Tournament First-Round Game in Raleigh, N.C. for their success in 2016 and 2014. He was also named the starter of the famed Rock 'N' Roll Marathon series in Raleigh, N.C. The race, billed as the "World Largest Running Series" was held April 13, 2014. In 2012, Williams was selected 13th among the CIAA 100 Greatest Athletes and Coaches during the year of the conference's 100th anniversary. On February 16, 2012, he was honored with the Lifetime Achievement Award from the Raleigh (N.C.) Sports Council.
In March 2009, Williams was selected an honoree in the "Living Legends" Orange & Black Scholarship Gala Awards Ceremony by the Booker T. Washington Alumni Association. The Gala honors outstanding alumni of Booker T. Washington Senior High School. On June 20, 2008, Williams received the Bighouse Gaines Unsung Hero Award from the Winston-Salem State University Alumni Association. In November 2003, Williams arranged for Saint Augustine's University to become the first historically black college to host the NCAA Division II Cross Country Championships. In November 2010, Saint Augustine's University hosted the Atlantic Region Cross Country Championships.

After returning from the 2004 Summer Games, the city of Elizabeth City, N.C., honored Williams in September 2004 with a key to the city. The city of Raleigh, N.C., honored the longtime Saint Augustine's University coach with a Proclamation, naming November 16, 2004, as George Williams Day for his outstanding contributions in track and field. The Newark YMCA Sports Legends honored Williams in November 2004, and the city of Miami, Fla., honored Coach Williams with a Proclamation naming February 7, 2004, as George Williams Day.

Additionally, Williams has received The Order of the Long Leaf Pine Award three times - from Governor Jim Martin, Governor James Hunt in 1996 and Governor Michael Easley in 2004. The Order of the Long Leaf Pine Award is the highest civilian honor presented by the Governor of North Carolina. Coach Williams received this honor because of his career achievements and his extraordinary service to the state and the community. He is a member of the Kappa Alpha Phi Fraternity and is a member of the Saint Ambrose Episcopal Church here in Raleigh, N.C.
Coach Williams is married to the former Olivia Hardy, and they have one daughter Dr. Crystal Harrell, a son-in-law Steve Harrell, and twin granddaughters Haley and Grace.
Dr. Lal Shimpi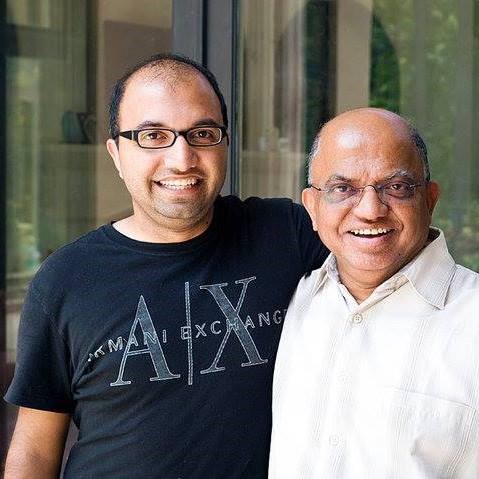 Associate Professor of Computer Science/Computer Information Systems
Degrees Earned:
B.S. in Mathematics University of Poona, India 1972
M.S. in Mathematics University of Poona, India 1975
A. in Mathematics University of Massachusetts, Boston December 1980
S. in Computer Science University of Massachusetts, Amherst 1983
D. in Computer Science Programming Languages University of Massachusetts, Amherst 1995.
List of Courses Taught: Foundations in Computer Science, Web Design, Programing in C++, Visual Basics Programming, Java Programming, Database Design, Operating Systems, Data Communications and Networking, Theory of Computation, Object Oriented Programming, CCNA Certifications, Organizing of Programming Languages, Data Structures, Microcomputer Software Applications, Operating Systems, Business Statistics, Assembly Language and Computer Architecture, Software Engineering
List of School Committees: Tenure and Promotions, Curriculum Council, Library, Academic Policy, Faculty Evaluation, Name Change Committee
Shimpi has pursued research: MBAA International 2007, 2008, 2009, 2011
Shimpi has been supported:
NASA Grant
CCNA Saturday Academy
Dr. Derrick Sauls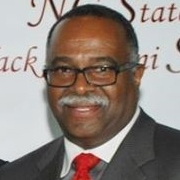 Ph.D., Public Health and Exercise Science
PhD Nutrition/Food Science: Biochemistry and Physiology (2003) North Carolina State University
A Rabbit Model of Hyperhomocysteinemia: The Effect of Homocysteine on Blood Clot Structure and Stability
M.S. in Health Science (1990) Northeastern University
B.S. in Zoology (1981) North Carolina State University
Research Interest
Increase health literacy and develop research strategies in the area of nutrition, diabetes, and cardiovascular disease to address health disparities. Establish wellness programs to increase an understanding of strength and conditioning for the care and prevention of injuries.
Courses Taught
Public Health Biology, Public Health Nutrition, Global Health, Medical Terminology, Medical Physiology, Human Gross Anatomy, Intro to Athletic Training, Total Wellness, Graded Exercise Testing, Medical Biochemistry
Select Publications
Daniel PF, Sauls DL, and Boustany RN. Evidence for processing of dolichol-linked oligosaccharides in patients with neuronal ceroid-lipofuscinosis. American Journal of Medical Genetics. 42(4): 586-592, 15 February 1992
Rivadeneira ED, Sauls DL, Yu Y, Haynes BF, Weinberg JB: Inhibition of HIV type 1 infection of mononuclear phagocytes by anti-CD44 antibodies. AIDS Research & Human Retroviruses. 11(5):541-6, 1995 May.
Dukes CS, Yu Y, Rivadeneira ED, Sauls DL, Liao HX, Haynes BF, Weinberg JB: Cellular CD44S as a determinant of human immunodeficiency virus type 1 infection and cellular tropism. Journal of Virology. 69(7):4000-5, 1995 Jul.
Weinberg JB, Misukonis MA, Shami PJ, Mason SN, Sauls DL, Ditman WA, Wood ER, Smith GK, Mcdonald B, Bachus KE, et. al.: Human mononuclear phagocyte inducible nitric oxide synthase(iNOS): analysis of iNos mRNA, iNOS protein, biopterin, and nitric oxide production by blood monocytes and peritoneal macrophages. Blood. 86(3);1184-95, 1995 Aug.1.
Weinberg JB, Sauls DL, Misukonis MA, Shugars DC: Inhibition of productive human immunodeficiency virus-1 infection by cobalamins. Blood 86(4):1281-7, 1995 Aug 15.
Brower M, Chamulitrat W, Ferruzzi G, Sauls DL, Weinberg JB: Nitric Oxide interactions with cobalamins: biochemical and functional consequences. Blood 88(5):1857-64, 1996 Sept. 1.
Shugars DC, Sauls DL, Weinberg JB: Secretory leukocyte protease inhibitors blocks infectivity of primary monocytes and mononuclear cells with both monocytotropic and lymphocytotropic strains of human immunodeficiency virus type 1. [Journal Article] Oral Diseases. 3 Suppl 1:S70-2, 1997 May.
Weinberg JB, Shugars DC, Sherman PA, Sauls DL, Fyfe JA: Cobalamin inhibition of HIV-1 integrase and integration of HIV-1 DNA into cellular DNA. Biochemical and Biophysical Research Communications. 246(2):393-7, 1998 May 19.
Shami PJ, Sauls DL, Weinberg JB: Schedule and concentration-dependent induction of apoptosis in leukemia cells by nitric oxide. Leukemia. 12(9):1461-6, 1998 Sep.
Sauls DL, Boyd LC, Allen JC, Hoffman M: Differences in the Metabolic Response to Exogeneous Homocysteine in Juvenile and Adult Rabbits, J Nutr Biochem 15:96-102, 2004
Sauls DL, Wolberg, Hoffman M: Hyperhomocysteinemia induces alterations in fibrinogen function and fibrin clot structure in a rabbit model, J Thromb Haemostas, 1(2):300-306, 2003
Baninini, AE, Boyd, LC, Allen, JC, Allen, HG, Sauls, DL. Muscadine grape products intake, diet and blood constituents of non-diabetic and type 2 diabetic subjects. Nutrition 22 (11-12):1137-45 2006
Sauls DL,Lockhart, E, Warren, ME, Lenkowski, A, Wilhelm, SE, Hoffman, M. Modification of fibrinogen by homocysteine thiolactone increases resistance to fibrinolysis: a potential mechanism of the thrombotic tendency in hyperhomocysteinemia. Biochemistry. 45(8):2480-7, 2006
Sauls DL, Arnold, E, Bell, C, Allen, J, Hoffman, M. Pro-Thrombotic and Pro-Oxidant Effects of Diet-Induced Hyperhomocysteinemia. Thrombosis Research 120(1):117-26 2006
Sauls, DL, Banini AE, Boyd LC, Hoffman M. Elevated prothrombin level and shortened clotting times in subjects with type 2 diabetes. J. of Thrombosis and Haemostasis. 5(3:638-639 . 2007
Sauls, DL, Warren, M, and Hoffman, M. Homocysteinylated fibrinogen forms disulfide-linked complexes with albumin. Thrombosis Research 127(6):576-81 2011
Mrs. Evelyn Sanders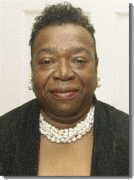 Director/Owner Southeastern Wake Adult Care Center
A public agency or private organization, or a subdivision of such an agency or organization, that is primarily engaged in providing skilled nursing services and other therapeutic services, such as physical therapy, speech-language pathology services, or occupational therapy, medical social services, and home health aide services. It has policies established by a professional group associated with the agency or organization (including at least one physician and one registered nurse) to govern the services and provides for supervision of such services by a physician or a registered nurse; maintains clinical records on all patients; is licensed in accordance with State or local law or is approved by the State or local licensing agency as meeting the licensing standards, where applicable; and meets other conditions found by the Secretary of Health and Human Services to be necessary for health and safety
Johnston County Alumnae Chapter of Delta Sigma Theta Sorority, Inc. is a public service organization whose primary mission is to promote academic excellence, provide supportive services to the underserved, stimulate and participate in the establishment of positive public policy and to further solutions to problems in our community. The major programs of the sorority are carried out through a Five Point Programmatic Thrust (Economic Development; Educational Development; International Awareness and Involvement; Physical and Mental Health; Political Awareness).

Mrs. Sanders is also a charter member of the Johnston County Delta sigma Theta. The chapter offers scholarships to qualifying Johnston County students; recognizes outstanding minority businesses in the county; provides health promotion and wellness programs for the community; sponsors financial and political forums and promotes awareness of family and domestic violence issues. Two of our greatest initiatives are the Young Entrepreneurs' Program and the 5K Walk/Run: Walkin' Out Against Family Violence.

The Junior Achievement "Be Entrepreneurial" serves as a guide for implementing the Young Entrepreneurs Program. High School students learn fundamental business and economic concepts and explore career interests and opportunities. At the completion of the program, each student has a legally incorporated business. One outstanding "Young Entrepreneur of the Year" will receive a scholarship to the college of his/her choice.
Walkin' Out Against Family Violence is a 5K walk/run that serves as a culmination of activities the chapter conducts to educate the community about the devastating impact of family violence. Proceeds from these activities are donated to family violence agencies in Johnston County.
Dr. Edward Clemons
>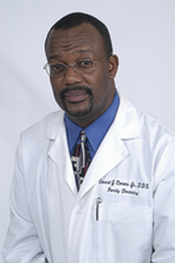 DDS, PA
Dr. Edward Clemons, Jr. was born in Atlanta, Georgia. He later moved to Durham, North Carolina, where he graduated from Hillside High School. He received his Bachelor of Science degree from Morehouse College in Atlanta, GA and his Doctor of Dental Surgery degree from Howard University School of Dentistry. Dr. Clemons graduated with honors from all three programs and was president of his dental class at Howard University. He completed his dental residency at St. Elizabeth's Hospital in Washington, DC.

In November 2010, Dr. Clemons completed 216 hours of continued education in a nine-month implant continuum taught by the Triangle Dental Institute in Research Triangle Park, NC. His training included lectures, workshops and one-on one mentoring on implant surgical placement and restoration, associated bone preservation and ridge augmentation grafting and connective tissue grafting.

Most recently, Dr. Clemons earned a Fellowship Award from the International Congress of Oral Implantologists (ICOI). The ICOI was founded in 1972 and has 12,000 members worldwide in 89 countries. It is the world's largest dental implant organization, as well as the world's largest provider of continuing dental implant education and currently has 2,582 active Fellows in the United States. The awarding of Fellowship status is one of the highest honors a professional society, such as the ICOI, can bestow on a dental professional involved in oral implantology. Nominees achieve Fellowship status through their efforts in education, research and actual clinical experience.
Dr. Clemons has been in private practice since 1988. He is an active member of the American Dental Association, National Dental Association, Academy of Computerized Dentistry and the North Carolina Dental Society, as well as, The Old North State Dental Society, The Community Health Coalition and The Durham Academy of Medicine, Dentistry and Pharmacy.

His belief is that the best patient is an educated patient and for that reason, he has invested in a patient education system for his practice. Clemons Cosmetic and Family Dentistry is equipped with the latest hi-tech dental equipment. Dr. Clemons continues to implement leading edge technology in the transformation of smiles. His goal is to provide the best dental care possible.

Spare time for Dr. Clemons is spent with his family, enjoying a myriad of activities including golfing, scuba diving and traveling both nationally and internationally. He also enjoys jazz music and photography.
Ed is a member of Alpha Phi Alpha fraternity and a deacon at his Church. He is married to Yolanda and they have three children, Lyndsay, Edward, III and Vivica. His cosmetic and family dentistry office is located in the Southpark at 54 Professional Center, off of Highway 54 West, in Durham.

Please visit us at 5011 Southpark Drive, Suite 110, Durham, NC 27713. Our telephone number is (919) 361-9700. Our fax number is (919) 361-9747.
Clemons Cosmetic and Family Dentistry offers everything you need for an attractive and healthy smile!
Dr. Clemons' Philosophy: Keeping Your Smile Healthy for a Lifetime
Dr. Clemons Motto: Smiles by Clemons
Mr. Matthew Kane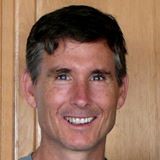 Owner at Cutting Edge Engraving, Inc. and Founder LaunchRaleigh
LaunchRALEIGH Program Manager Matthew Kane (a North Raleigh Rotary Club member who is also president of Cutting Edge Engraving) says it is exciting to work with such exceptional partners, and to support business growth in Southeast Raleigh: "We wanted to mark our Rotary's 50th anniversary with a high-impact project, and this is it! LaunchRALEIGH will give small business owners what they need to be successful."
LaunchRALEIGH will also offer competitive access to capital. On completion, participants may qualify for microloans to grow their businesses. As the program supports these entrepreneurs it will also strengthen the Southeast Raleigh community.

Small businesses are the engine of local economic development. Their success is everyone's success – but many fail without support and access to resources. This unique partnership program brings the experience and expertise of multiple community organizations together to provide small business owners with the training and tools they need, as well as access to vital financial resources.
Mrs. Shallina Hudson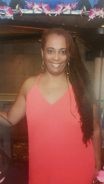 Licensed Natural Hair Consultant, Certified SisterLocksTM Consultant
and owner DARE 2BU Locs Salon
I am many things but, first and foremost I am a mother; a wife, a mentor, and a Corporate manager by trade and profession. As the owner/operation manager of DARE 2BU Locs Salon never would I imagine taking this natural hair journey, let alone starting a business promoting it.
I embrace my natural hair journey on April 15, 2002, I never looked back and I am loc for life.
I was expose to very few people wearing Locs in the corporate America business sector and wearing it well.
I am a certified SisterLocksTM consultant trained by Dr. Joanne Cornwell, founder and MTA Michelle Bryant. I specialized in SisterLocksTM, BrotherLocksTM, Traditional Locs, braid Locs, latch Locs, loop Locs, Nappy Locs trained by Taliah Waajid network, Loc maintenances and grooming techniques.
I am a dreamer, a believer with an undying ambition and motivation. I am a passion -seeker and very close to having one of my dreams realized.
Mr. Jason Brown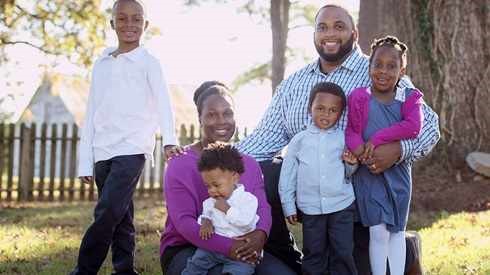 Owner, First Fruits Farm
In 2009, Jason Brown seemed to have it all—a successful NFL career, a lovely wife and a growing family. In fact, he had a five-year contract with the St. Louis Rams for $37.5 million, at the time making him the highest-paid center in the NFL.Then after two seasons with the Rams, Jason's coach told him that he would no longer be the starting center. He was, in effect, demoted. But Jason found peace when he sensed the Holy Spirit assure him that his identity didn't lie in his occupation or in football. And what happened next completely took him by surprise: He felt God leading him to quit the NFL. And become a farmer. Walking away from his football career at age 29 seemed unthinkable to his friends, family and coaches, but Jason was confident he had heard God's call.
But what would this mean for his family? The change would be dramatic for both Jason and his wife, Tay. She had invested years studying to become a dentist and getting established in a practice. Moving to North Carolina to home-school their kids and help Jason farm would mean suspending her career, too. And so began an unexpected journey that taught the Brown family how to trust God, grow vegetables and focus on what is most important in life.


Choosing to follow God.
When Jason was a child, his father had a good government job in Washington, D.C. But because Jason's mom didn't feel the environment was right for their children, she and the kids moved to her hometown of Henderson, North Carolina. Jason's dad commuted—every other weekend he'd go home to family in North Carolina. Although Jason's parents made the best of their situation, Jason vowed to himself, I am never going to do that to my family. I am never going to do a long-distance relationship. But with a career in the NFL, that's exactly what happened.

Jason and Tay married in 2003 while they were still in college. After they graduated in 2005, the Baltimore Ravens drafted Jason, and Tay was accepted to the dentistry program at UNC Chapel Hill. "The early years of our marriage, it was a big struggle," Jason says. "There was a lot of sacrifice. We had separate goals those first four years during the long-distance relationship." In 2007, their first son, J.W., was born.
After Tay finished dental school and Jason became a free agent in 2009, things started to change. Jason was offered a contract with the St. Louis Rams, and he and Tay were finally living in the same city. "God gave us relief," Jason says. "At the same time, we were being pulled by the world—still chasing money, entitlement and all these things. It really was a recipe for disaster. We put on this fake facade and image for as long as we could."
Jason and Tay felt that God had given them a tremendous blessing and an awesome responsibility in their children. And the couple realized that their fast-paced lifestyle was keeping them from focusing on the kids and their needs.
Then the news came that Jason would no longer be starting for the Rams. Although other teams were interested in Jason and he could have pursued a lucrative career elsewhere, his priorities of faith and family led him to embrace what he refers to as a "humbling halt."

"The Holy Spirit revealed to me one night exactly what my family was going to look like if I continued along that path of selfishness and not putting Christ first in our lives," Jason says. "And He revealed to me that there was brokenness, there was poverty, there was divorce." Jason's response was a leap of faith: "God, I know that You can redeem our marriage. I know that You can redeem our family. What do You want me to do?"
The answer to that question came as a huge surprise to Jason. He admits, "Never did I think that God would say, 'I'm going to call you to be a farmer.' I said, 'God, really? A farmer? I don't know a single thing about farming. And also, why?' "

Discover the Strengths and Weaknesses of Your Marriage
In order to strengthen and grow your marriage, it is important to first know and evaluate how it is doing. Take a free marriage assessment to identify the key areas where you could use improvement and the tools that will help you with that. We want your marriage to be thriving and healthy. Take this free assessment to strengthen your marriage!

Jason wrestled with the idea of farming, studied videos on YouTube and made himself a student of other farmers. The idea took some getting used to for Tay, too. "When Jason told me that he wanted to leave the NFL," she says, "there was a moment when I was concerned. I'm definitely a planner, and it was such a sudden adjustment from what we were used to. But I made the decision to put my fears aside, have faith in God and support my husband."
So they purchased a 1,000-acre farm and moved to North Carolina. They named their acreage First Fruits Farm because Jason and Tay believed God was telling them to feed the hungry and use the farm to witness to others about Christ's love. Their first harvest was in 2014, and they donated 120,000 pounds of sweet potatoes and 10,000 pounds of cucumbers to food banks.
Building a marriage
While sharing the Gospel and providing food for the hungry are highlights of their new lifestyle, one of the most rewarding things for Jason is seeing the joy in the faces of his family. With five kids — J.W., 9; Naomi, 5; Noah, 3; Tre, 1; and baby Judah — that's a lot of joy.

But with a home-school schedule, a farm and speaking engagements, Tay and Jason still have to be intentional about making time for just the two of them. "When [the kids] go down for bed at 8 o'clock at night, that gives Tay and me quality time to spend together," Jason says. They definitely have more opportunity to be together now than they did during their NFL days, and the Browns absolutely enjoy that freedom.
Jason and Tay have discovered that teamwork is key to a successful marriage. "We have to have open and honest communication with one other," Jason says. "Even here on the farm, we still have separate and distinct roles, but we come back together. We understand that we need to work together to accomplish our goals in Christ."

They make prayer a priority, too — both as a couple and as a family. "My kids need to see and hear their father pray," Jason says. "They need to see my reverence toward our heavenly Father. They need to see that no matter how big and strong of a man I am, there is an authority that I bow down to."
Growing faith
The Browns admit that life on the farm can be hard, but God continues to teach them through it all. Each fall, the farm hosts an event called the Harvest of Hope, when volunteers come help pick and bag sweet potatoes for delivery to food banks — no small job when you're anticipating a harvest of more than 50 tons.

God used the 2015 Harvest of Hope to help build Jason's faith. Jason and Tay were expecting about 1,500 volunteers to show up, and the forecast that day called for rain. Sure enough, the day of the harvest the volunteers showed up — and so did the rain. About 1,000 volunteers chose to leave, but as the rain stopped and the sun came out, Jason discovered that about 500 faithful people had stayed for the harvest. They worked diligently. Jason admits that the successful harvest did not happen because of a large number of volunteers, but because of "a few faithful, humble people whose heart was there to serve."

From the football field to the sweet potato fields, Jason and Tay continue to give thanks. "Looking back at it now, we wouldn't have it any other way," Jason says. "There's such a blessing in how far God has brought us in such a short period of time. It's been an awesome journey."
Mr. Waylon Brown
>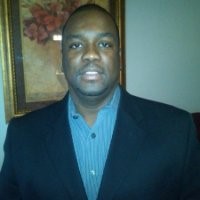 Owner, Wayland T. Brown and Associates
For tax preparation in Durham NC, you can count on Wayland T. Brown at Wtb & Associates Inc. Wayland T. Brown assists taxpayers and small businesses with taxes in Durham NC and the surrounding communities. Whether you are an individual or a local business in or around Durham NC, Wayland T. Brown has years of valuable experience as an IRS registered tax preparer. Contact Wayland T. Brown, tax filing specialist in Durham NC, for help with your taxes.
Looking to find the best rated tax preparer in Durham NC?
Wayland T. Brown is a local tax preparer at Wtb & Associates Inc located in Durham NC. Wayland T. Brown and other tax preparers located in Durham NC will help you with tax preparation, tax planning, bookkeeping, estate and trust taxes, and so much more.
Edwin Lindsay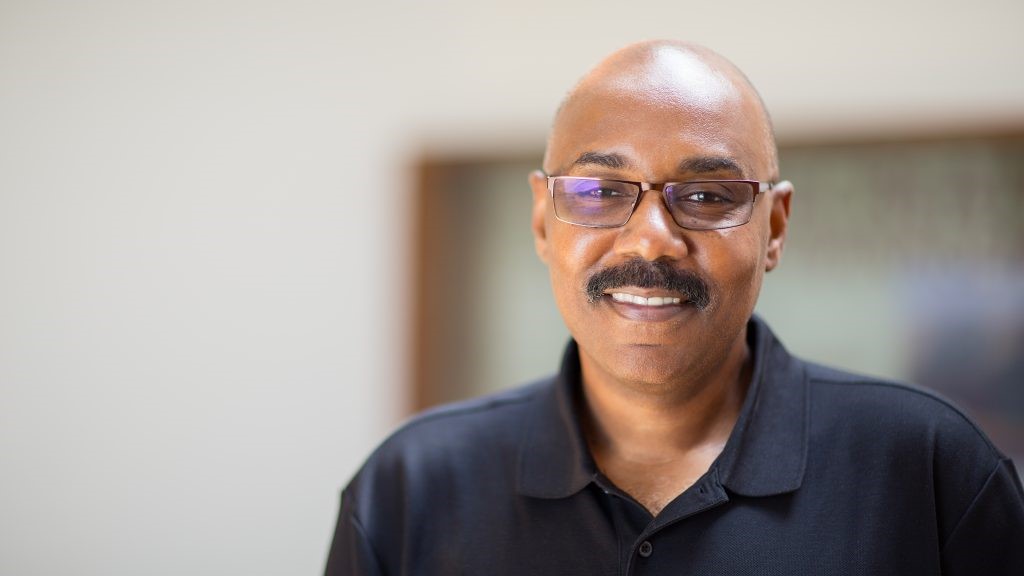 Assistant Professor
Department of Parks, Recreation and Tourism Management
Biltmore Hall
His wife, Dr. Letitia Hazel-Lindsay is the former Medical Director at North Carolina Central University's Student Health and Counseling Center and a graduate of Hunter College in New York City and the Wake Forest University School of Medicine. In March of 2014, Dr. Hazel-Lindsay began work in the position of Medical Director of Student Health Services at North Carolina State University.
Education
•North Carolina State University, Raleigh, North Carolina. 1999
Doctorate of Adult and Community College Education
•North Carolina State University, Raleigh, North Carolina. 1993
Master of Parks, Recreation and Tourism Management
•North Carolina State University, Raleigh, North Carolina. B.S. 1991
Biological Sciences
Recent Courses Taught
• PRT 200 Exploring Leisure Alternatives
• PRT 266 Introduction to Sports Management
• PRT 366 Recreational Sport Management
• PRT 380 Analysis and Evaluation in Parks and Recreation
• PRT 380 Analysis and Evaluation in Parks and Recreation Laboratory
• PRT 359 Leadership and Supervision in Recreation
• PRT 359 Leadership and Supervision Laboratory
• REC 200 Program Planning for Leisure Services
• REC 350 Research Methods and Design
• REC 310 Commercial Recreation
• REC 297 Seminar Methods in Recreation
• REC 320 Introduction to Travel and Tourism
• REC 324 Management in Leisure Service Delivery Systems
• REC 298 Field Experience and Community Recreation/Professional Involvement
• PE 411 Organization and Administration in Physical Education
• PE 217 Care and Prevention of Athletic Injuries

Selected Publications
"Reconceptualizing the "Get Tough" Approach to Classroom Discipline for African-American Students in Physical Education and Recreation" (2001 Illinois Schools Journal Publication)
"High School Participants' Perceptions of the Impact of Adventure Education on Trust, Self-Esteem, Team Building and Relationships." (2000 Chair of Tammy R. Johnson Thesis Committee)
LEISURE AND AGING: A THEORERTICAL AND PRACTICAL GUIDE, Chapter Revision. Microcomputers: Myth, Mystery, Mastery, Dubuque: Kendall Hunt, 2nd edition, 1996.
An Analysis of a Measure of Teaching Styles, Learning Styles and the Uses of Educational Technology (Dissertation, 1999).

Selected Presentations
"Cultural Diversity in Recreation" (School of Sport Management 2002)
"Program Evaluation" (School of Sport Management 2002)
"Politics in Recreation" (School of Sport Management 2002)
"Media Relations in Recreation" (School of Sport Management 2002)
"Marketing Techniques" (School of Sport Management 2002)

Awards
2009 – Department of Parks, Recreation and Tourism Management Outstanding Sport Management Teacher Award for the 2008-09 academic year
2007 – Department of Parks, Recreation and Tourism Management Outstanding Teacher Award for the 2007-08 academic year
Fall 1998 – Faculty "Coach for the Day", N.C. State vs. Florida State (September 12, 1998)
1991-1993 – Patricia Roberts Harris Fellowship Recipient

The Academy of Leisure Sciences Innovation in Teaching Award Committee selected Dr. Edwin Lindsay as this year's recipient for their prestigious award. Dr. Lindsay earned this honor by developing a gamification module used for instruction of PRT 266, Introduction to Sport Management. This technology provides a unique methodology to engage students in course content and is adaptable to other park and recreation career based courses. Dr. Lindsay's gamification design highly engages students, encourages mentoring and learner-learner collaboration, adapts to diverse student-focused learning styles and helps develop critical thinking skills. The students found the experience to be engaging and thought provoking while providing essential job-seeking skills. Dr. Lindsay was presented with his award at the Academy of Leisure Sciences Business meeting held in conjunction with the NRPA congress in September.
Kimora Page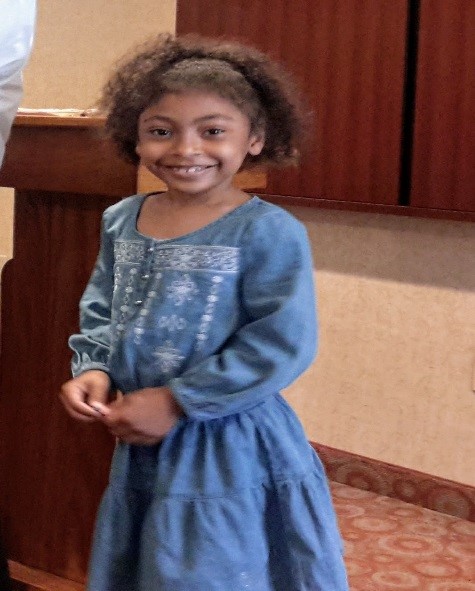 AGE: 7

Grade:2

Business Name: The Mori Brooke Collection

Industry: Cosmetic Health Care/Hair Care

Kimora Page is the daughter of Christina Shannon and Justin Page born on July 21, 2010 at Wake Medical Hospital in Raleigh N.C. Kimora has one younger sister Payton Brooke Page, is the granddaughter to John and Denise Page and the niece to Jarius Page. Currently a second grader at Millbrook Elementary School in Raleigh N.C., Kimora exceeds expectations in her academic studies while balancing an active athletic extracurricular schedule. Strong will, a passion to overcome any obstacle in her path, and the admiration of observing her parents in their work environments have all led Kimora to strive to be a business owner.
Since the age of five Kimora has desired to own her own business. After meticulous research and experimentation, Kimora felt ready to open a brand of hair care products designed uniquely for girls with curly hair. The name of her brand is The Mori Brooke Collection, inspired by a mission to one day continue the legacy of her product with her younger sister once she becomes of age. Although in the beginning stages of building her brand and only currently offering conditioner; Kimora, with the assistance and guidance of a supportive team plan on expanding to offer other goods including but not limited to shampoo, styling, and health care products.